Next Meeting
The lodge meeting for October (Tonight) will, of necessity, be by Zoom, the meeting room at the PSAC office being unavailable. If you wish to address the meeting or otherwise participate in it, please contact the secretary for the log-in information.
Local 456 meets on the second Tuesday of
every Month except July and August.
---
---
APPOINTMENT NOTICE
POSITION: Conductor Sentine

l
DETAILS:  Please join me in welcoming Martin McMahon to the position of Conductor Sentinel for Local Lodge 456. Martin is our newest Shop Steward with Comox Valley Toyota. Any members from Courtenay/Comox will need to be at the same location as Brother McMahon to join in remotely via ZOOM for our meetings. All others will have to attend in person unless a local lodge officer is present.
Local 456 meets on the second Tuesday of
every Month except July and August
---
NOTICE:
EXECUTIVE ELECTION CALL FOR NOMINATIONS
DATE:            OCTOBER 10, 2023
WHERE:        PSAC Office #210 – 1497 Admirals Road
WHEN:          5:30 pm
The letter posted below is the official note of resignation of the lodge president, Heather Skippen. It is not very clear but it is the best I can do given the time constraints and the early hour of the morning.
It has been brought forward because Sister Heather has accepted another employment position which requires her to belong to another labour organization.  I have done my best to make into a readable condition but several up-dates to the WordPress software have left me behind.


Nominations and election (if necessary) of Lodge Executive members are for the three-year term from 2024 to 2026. 
The current term expires December 31, 2023.
Positions open for nomination:
President – Vacant

Vice-President – Vacant

Recording Secretary – Vacant

Secretary Treasurer – Craig Nash –

Incumbent

Trustee #1 – Simon Higgins –

Incumbent

Trustee # 2 – Tony Chu –

Incumbent

Trustee #3 – Vacant

Conductor Sentinel – Martin McMahon –

Incumbent
Members who are willing to let their names stand have been listed as incumbent and will need to be nominated.
6/4/23
---
LL692 members at AK Draft and Seal Strike for Better Wages
Langley, BC – Members of IAM Local Lodge are on strike as of this morning. The 32 members of Local Lodge 692 went on strike when they reached an impasse with the employer on improving their wages.
"Wages are the main issue," said Andrew Tricker, Business Representative for IAM District 250. The members have been without a raise and have experienced first-hand the devastation that inflation and the cost of living have brought. They've been very patient, but that patience has run out," he said.
The IAM is requesting that members of nearby locals, as well as members of the general public come out at support the members in their fight for better wages and standard of life. You can join them on their strike line by going to 4825 275th Street in Langley, BC.
The workers at AK Draft and Seal joined the IAM as a result of bad representation from their former union, CLAC and their current situation is a result of that former bad representation. They joined the IAM in 2018.
9/2/22
---
Sisters and Brothers,
Today, we celebrate the 134th anniversary of our great union. In 1888, 19 Machinists met secretly in a locomotive pit in Atlanta declaring themselves "The Order of United Machinist and Mechanical Engineers."
A year later, 40 local lodges were established, and in 1889, the first Machinists Union Convention was held at the state capital in Atlanta, with 34 locals represented. Our 40th Grand Lodge Convention will be represented by more than 800 locals this October.
Our founders would be proud of how our union has grown, both in size and diversity, as Machinists Union members now work in over 200 industries across North America.
As we reflect on our past accomplishments today, we also continue our preparations for the future. The core principles which built the IAM—justice on the job and service to the community—remain true to this day.
We will continue to hold corporations and politicians accountable, so working families can have a voice on the job, safer working conditions, and improved livelihoods.
In Solidarity,
5/5/22
---
IAM Rail Division Reaches Tentative Agreements that Include Highest-Ever Wage Increases for Freight Rail Workers
Freight rail members of the IAM Rail Division will receive a 24% compounded general wage increase over five years if new tentative agreements reached with railroads bargaining under the National Carriers Conference Committee (NCCC) are ratified by the membership.
The IAM Rail Division consists of IAM District 19, the Transportation Communications Union (TCU/IAM), and the Brotherhood of Railway Carmen (BRC).
"This comes after a long, tough process that began almost three years ago and led us through every step of the Railway Labor Act, including a Presidential Emergency Board," said Josh Hartford, IAM Special Assistant to the International President. "Since serving Section Six Notices, your IAM Rail Division leaders have fought tirelessly, advocating in your best interests and demanding a fair agreement."
The IAM Rail Division fully supports the tentative agreements and recommends members vote "yes."
Among the highlights of tentative agreements secured by the IAM Rail Division negotiating committee are:
IAM Rail Division members will receive the highest general wage increases (GWIs) ever achieved through National Freight Bargaining. This means a 22% GWI (24% compounded) over five years and includes $5,000 in recognition bonuses.

Full retroactive pay.

An additional paid day off for all members to use as a Personal Leave Day, Single Vacation Day, or a Personal Holiday. 

Enhanced hearing benefits and added coverage for diagnosis and treatment of Autism Spectrum Disorder, while protecting all the excellent benefits of our healthcare plans. 

A "Me-Too" clause, ensuring IAM Rail Division members will receive the same additional value if another union reaches an agreement that improves the terms of this agreement.
"Your IAM Rail Division knows the TA's would not have been possible without all of Rail Labor standing together," said Hartford. "We fought side by side against the carriers' attack on wages and healthcare benefits. We stood together and pushed back against work rule changes that would have affected every rail union member. Our solidarity has resulted in a truly historic victory for IAM Rail Division members and every rail worker."
IAM Rail Division members will receive more information and be notified of voting dates, times, and locations in the near future.
 9/30/22
---

"When right is wrong"
By IAM Canadian General Vice-President
Dissent and protest are as much a part of democracy as elections, participation and debate. The right to protest has been a vehicle for many movements that ultimately changed our society for the better; the labour movement is a testament to the collective power in fighting for a better society.
In recent weeks, a movement has emerged in Ottawa and elsewhere as an outcry in response to the pandemic and how heavily it's been weighing on the shoulders of Canadians. The pandemic has shone a bright spotlight on the weakest points of our system, like access to healthcare, redistribution of wealth, affordable housing and working conditions.
Poorly conceived policies that cut social programs, funding to key public systems, unemployment supports, to name a few, have only been made worse by COVID-19, illustrating that our public system, one we so badly needed, has been chiseled away over the last several decades. It is not surprising that after two years of uncertainty and system failures, people feel betrayed, angry and outraged, and in need of change.
The impetus for the initial rally was rooted in discontent with politicians and inadequate policies that have deprived us of services so many Canadians needed, but couldn't count on. Unfortunately, a genuine protest against poorly tailored policies has been overtaken by a movement that is fueled by hatred, racism, Anti-Semitism, and Islamophobia.
We must not confuse this protest with movements fueled by a desire to achieve justice, equity and fairness; movements that strive to make things better for all of us. Any movement rooted in hatred and exclusion is one we should be weary of.
This isn't a movement that is inclusive and aims to achieve justice and equity. Nor is this protest a trucker convoy, it ceased being that long ago. Most truck drivers do not condone the violence and hatred expressed in this protest; their concerns were genuine and related to their livelihoods, which have now been delegitimized through actions of right-wing extremists.
A legitimate protest in Ottawa has devolved into a right-wing uprising by groups who espouse beliefs and principles that the vast majority of Canadians do not support. The protest is now funded by international extremist groups, showing just how disconnected the riot has become from the real issue. Simply put, a legitimate protest has become a Trojan horse for extremist groups who are exploiting uncertainty over vaccine mandates to push through an ultra-right wing political agenda.
Let's use our collective voice for making our society and country better by engaging with issues of the day, by voting, by speaking out. The power of political action shouldn't be underestimated, and those with legitimate concerns should speak to their local MP.
Don't let them use confusion, uncertainty and discontent for their purposes. Right-wing extremists are no friends of trade unionists, much of what unions have fought for would be lost, if they had their way. we ask you not to get swept up with the crowd, stand firm for what you know and believe in, and surely, we will show those stoking the flames of hatred and division that their vision is not ours.
17/2/22
---
Black Monday is Iminent
It was discussed at the Lodge meeting Tuesday evening that The third Monday of January, the 17th, will be Black Monday.
That is the day each year that is set aside for the recognition of imotional distress, which can arise at any time during the year, but is particularly prevalent at this time of year. The holiday season has come and gone, it seems that Winter is going to last forever, and the bills have started to arrive and pile up. It is the time of the year that people tryng to cope are at the greatest danger of being overwhelmed. This year more than most with a fourth wave of a virus that, it seems, cannot end.
If you see someone at work who is expressing words of dispair and could be at risk of harm to themselves, or others, take the lead and offer some words of support and get them in touch with an Employee Assistance Program councilor.
I personally know someone who lost a family member to unresolved depression. Don`t wait until you are having to say `Coulda, Shoulda, Woulda` to ourself.
11/1/22
---
Lodge Donates Its Christmas Social Money to Food Banks -Again
At the Christmas meeting of the Lodge it was voted once again to donate the funds that would have gone to a Christmas celebration for the members to local food banks.
The same food banks and the amounts were the same as last year.
Mustard Seed Food Bank
Goldstream Food Bank
Cobble Hill Food Bank
Cowichan Bay Food Bank
Nanaimo Food Bank
3/1/22
---
Rochester Veterinary Hospital Workers Get OK for Election Bid to Join the Machinists Union
The National Labor Relations Board (NLRB) has approved a petition for 130 workers at a Pathway Vet Alliance facility in Rochester, N.Y., to conduct a mail-in ballot election for representation by the International Association of Machinists and Aerospace Workers (IAM).
The proposed unit of 130 workers with titles like licensed veterinary technicians and surgery animal care attendants would be among just a few organized facilities in the veterinary medical business. Thrive Pet Healthcare, Previously Pathway Vet Alliance, is an Austin, Texas-based company with more than 400 locations. The company controlling shareholder is a private equity firm TSG Consumer Partners.
This grassroots campaign has been several months in the making and has included the tireless work of several members of the IAM's Organizing Department, including Grand Lodge Representative Michael Evans and Grand Lodge Representative Jason Woodward.
The IAM's bid for the NLRB election was successful due in-part with a partnership with Liz Hughston, president of the National Veterinary Professionals Union.
The NLRB mail-in ballots will be sent out on Dec. 16 and counted on Jan. 14.
The Thrive Pet Healthcare workers are seeking unionize due to unfair conditions in the workplace, including understaffing and stagnant wages despite rising costs for pet medical procedures.
"I love what I do as do my coworkers. We do it because we are animal lovers, just like our clients," said Tara McGrain, an animal care assistant. "No one goes in to veterinary medicine for the money however, we should be able to expect livable and fair wages."
"This election is great news for this hard-working staff who seek respect in the workplace," said IAM International President Robert Martinez Jr. "People trust in these workers to care for their pets, and it's only fair that the company reward that with respect on the job. Every worker deserves the right to join a union. A group of Starbucks workers in New York recently won that right, and now it's time for those at Pathway Vet Alliance to have the chance to vote for the same."
"The crucial and honorable work of these technicians should be rewarded with good wages and respect in the workplace. Unfortunately, they're being overworked and without fair wages, which is just wrong," said IAM Eastern Territory General Vice President Brian Bryant. "These technicians are tasked with the care of beloved animals, and they deserve the right to focus on that priority, not low staffing and other bad working conditions at the hands of their employer."
Editor's note: Although we deal mainly with things mechanical, these are in fact biological pets
3/1/22
---
Disaster Relief for IAM Members A Message from GVP Dave Chartrand
Dear IAM members,
We have all been following the terrible fortunes of residents of British Columbia and Atlantic Canada lately – and our hearts go out to all those affected. Losing our houses, vehicles, possessions and many other intangibles affects our lives and how we look at the world.
If you are an IAM Member who has been affected, or you know of an IAM members in a similar situation, you should know that some help is available.
As a member, you can also donate to the fund, which will help those in desperate need. Every dollar donated to the IAM Disaster Relief Fund goes directly to IAM members and their families who need the help from their sisters and brothers.
Please consider donating to the IAM Disaster Relief Fund
In solidarity
Dave Chartrand,

IAM Canadian General Vice-President
Nomination and Election of District 250 Business Agents
Nominations are being taken for four Business Representative positions for District #250.
Where: 2343 Beacon Ave, Sidney, BC
When: October 11, 2021
Time: 6-8pm
Northwest District 250 Election Notice August 2021
8/10⁄21
---
Scabs at Ashcroft Plant May Be Health and Safety Hazard Says IAM Rep
Scabs at Ashcroft plant may be health and safety hazard says IAM Rep
Locked-out for 73 days, members of IAM Local 692 stay strong
24 September, 2021
Ashcroft, B.C. – More than 40 IAM members of Local Lodge 692 have been locked out by their employer, IG Machine and Fibers since 12 July, 2021 – that means they've been locked out for 73 days as of today.
"Our members have faced difficulties, but they are not going to back down," says a combative Andrew Tricker, Business Representative for District 250 in British Columbia. "The company is clearly using replacement workers – also known as scabs – to do the work. Where we had 40 skilled members doing the work, they now have 10 doing work that is probably very dangerous! From 18 or 19 truckloads leaving the plant, they now only have one or two."
Tricker makes the case that quality and health and safety is likely at risk and that the community of Ashcroft as well as customers of IG Machine and Fibers should take note of this. Tricker and District 250 have already filed an Unfair Labour Practice complaint with the BC Labour Relations Board.
"We should all be very concerned about the health and well-being of the workers at the plant right now," says Tricker. "They may be scabs, but they are also human beings and they don't deserve to be injured because the employer refuses to bargain in good faith." Tricker noted that maintenance would normally be done on machines three times a week, but has information that no maintenance has been done for the last month. This would seriously imperil the scab workers currently at the plant.
Besides presenting weaker and weaker offers, the company has sent the workers emails and letters to their homes, which could be a violation if deemed to be bargaining directly with the employees. Tricker feels they are driven by ideology rather than any desire to resolve problems and return the plant to its former productivity.
Because Ashcroft is a small town and community, and the workers, as well as the scabs are from there, Tricker worries about the deep social divide that has been created. "We know from past labour disputes that deep splits in the community rarely ever heal. This is a permanent wound to those who live here and I'm not hopeful about the problems the company has knowingly created."
Tricker is firm making sure his members are properly treated and properly paid. "Good work is not cheap work," he concluded.
IG Machine and Fibers provides shingles across North America. Dun and Bradstreet evaluates their annual revenue at$1.17 billion (source). Chartered in 1991, IAM Local 692 represents all more than 2000 members across British Columbia.
30/9/21
---
First Contract a winner for new members at Comox Valley Toyota
For immediate release
10 August, 2021
Comox Valley, BC – The newest members of IAM Local 456 ratified their first agreement on August 9, 2021. The 17 workers at the local auto dealership had voted overwhelmingly to join and the IAM was certified to represent them on 02 March, 2021.
They rejected their first Memorandum of Agreement on July 13 by 100% as it contained no provision for a pension plan. So, after taking a strike vote and with a possible strike looming, the employer had a change of heart and agreed to allow the group to participate in the IAM Local 692 pension.
Members can now put 1% of their wage increase into the pension plan each year of the agreement. Since Local 692 opened up its pension plan to those outside their own local, a number of IAM locals have joined and strengthened its power.
The members of Local 456 also other wins including strong language concerning severance, two days of bereavement leave, two sick days, ten general holidays paid as well as a Health and Welfare plan where employer pays 75% and members pay 25%. Finally, they also negotiated a wage increase 1%, 2% and 2% on a three-year deal.
"The group was very organized when they called in early February wanting to join the IAMAW. It's great to have members who know what they want and are willing to fight for it. I'd like to welcome 17 new Fighting Machinists to the IAM." Said John Humphrey, Business Representative for IAM District 250.
The IAM represents workers at auto dealerships across the country. They are among more than 1,500 members at auto and truck dealerships on Vancouver Island, the lower mainland of British Columbia, Edmonton, Calgary, Fort Frances, Sault Ste. Marie, Markham, Toronto, New Brunswick, Newfoundland and Labrador.
For more information:
John Humphrey, Business Representative, IAM District 250
jhumphrey@250.org 
---
Message from GVP Dave Chartrand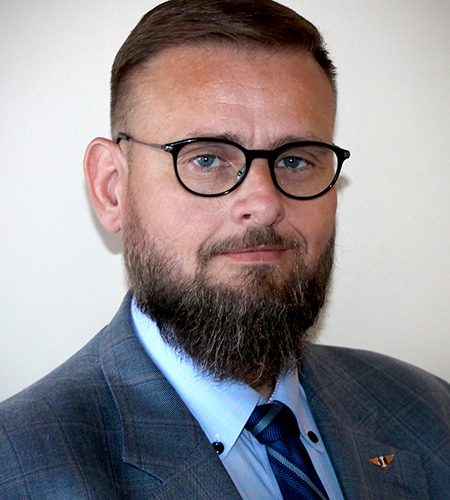 July 1st, 2021
Sisters and Brothers,
Today marks the beginning of my term as IAM Canadian General Vice-President. I am honoured and privileged to be able to count on your confidence and to work alongside you for the benefit of workers, our communities and our Union.
The 15 months of the global pandemic that we have just experienced have spared no one and I want to show solidarity with all those who have suffered or are still suffering from the consequences of this crisis. There are encouraging signs on the horizon and together we have the strength, courage and resilience to rise above this ordeal and build for the future.
With the health restrictions easing, we can soon begin to work together again in our workplaces, in our executives and in our union gatherings, for the greater good of our union and ourselves.
We all have a role to play in repositioning our union in a post-COVID-19 reality and in pursuing our mission to improve the working and living conditions for all of us. As Canadian General Vice-President, I will listen, coordinate, advise, mobilize and support my IAM sisters and brothers and as we fight together for a better future for all.
The success of a union depends on unity and the development of a strong sense of belonging. To strengthen our ties, we must be aware of the realities and needs of our members across Canada.
To make the IAM an even stronger union capable of leading the fight for justice in the workplace and in society at large, we must use our energy wisely. We need to see our different ways of thinking and acting as our most valuable assets, not as potential dividers. This is how we will build a strategy that respects the particularities and capabilities of each of us.
Before I conclude this message, I would like to thank outgoing GVP Stan Pickthall for all that he has done for us. Stan has always had the well-being of the IAM and its members at heart. Despite the sacrifices and difficult choices he had to make during his life as a trade unionist, his involvement and dedication to his sisters and brothers and to his organization remained exemplary. He was an important part of our union as well as a great activist who always gave his best. I wish him a well-deserved retirement, rest, pleasure, health and serenity, filled with good times surrounded by his wife Donna, his family and his friends.
Finally, I look forward to meeting you and working with you to strengthen our union in a sustainable way and to promote and defend the interests of our Machinist sisters and brothers, their families and their community.
David Chartrand
Canadian General Vice-President
---
IAM Photo Contest Entry Deadline Extended to August 1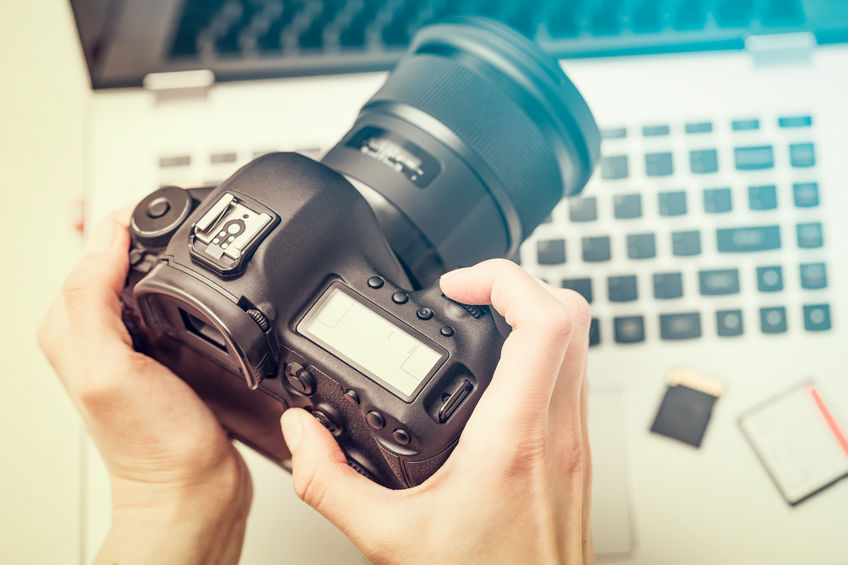 Attention all IAM members who enjoy taking photos. We are still looking for your photos for the 2021 IAM Photography contest. Get out your cameras or smartphones and start snapping some pictures of your Union sisters and brothers.
Submit your photos of IAM members in their workplace, union function or performing community service for a chance to win a cash prize have your photo featured in the 2022 IAM Calendar. Entry deadline is August 1, 2021.
Visit the IAM Contests webpage for information on all the IAM Communications Department's contests.
17/6/21
---
The Relevance of May Day

By Craig Heron, Professor Emeritus, York University
How will you acknowledge the 1st of May? The provincial government probably won't let you dance around a Maypole in any local parks. So maybe we can take a moment to ponder how people in Canada have celebrated this day more soberly for more than a century.
The history of May Day is wrapped up in the struggle for an eight-hour day. In North America May 1St was traditionally a day for workers to make new wage demands for the year, as the seasonal shutdowns came to an end and business picked up. That explains why the American Federation of Labor in the United States chose that date in 1886 for workers to demand an eight-hour day from their employers. Thousands of workers participated in that movement, and each spring for several years after, US unions renewed their demand for shorter hours, usually to no avail.
In 1890 European socialists picked up the demand and made May Day an annual demonstration calling on governments to introduce the eight-hour day. As the US May Day actions faded, the Europeans continued to draw out thousands of workers marching behind red flags and brilliant banners. It became their Labour Day. It was also a celebration of international solidarity among "Workers of the World."
Canadians watched these developments from the sidelines. We had had Labour Day celebrations at the beginning of September since the 1880s, but only in 1906 did Montreal socialists organize the first parade to celebrate May Day. Three hundred of them marched through the downtown sporting red ribbons and pins before returning to their rented hall for speeches in English, French, Russian, and Italian. The following year 10,000 people rallied on the Champs de Mars in defiance of police efforts to stop them. As they began their march, the police seized their red flag and banners and eventually drove them back on horseback with truncheons. The socialists successfully fought numerous assault charges in court. Parading continued in subsequent years in Montreal with unions, unemployed workers, and huge crowds for the speeches. The local immigrant community turned out in large numbers.
Only in the 1920s did the practice of parading on May Day spread to other cities, this time under Communist sponsorship. Police repression was even heavier by the end of that decade. In the early 1930s, however, the organizers in several cities won the right to march on May Day. Crowds came out in huge numbers in many places. By the mid 1930s 6,000 paraded in Winnipeg, 15,000 in Vancouver, 25,000 in Toronto. In western Canada May Day replaced Labour Day as the annual workers' festival. The signs and banners, the floats, the chants, the songs, the speeches all had a radical, often bluntly anti-capitalist message.
The Cold War killed most of this large-scale public parading. By the 1950s the annual events were pale shadows of their former glory. Left-wing groups have continued to try to revive the celebration of May Day down to the present, often resorting to simply a meeting in a hall. Only in Quebec did May Day undergo a true revival. In the 1970s the radicalized labour movement there launched major demonstrations on May 1st and drew out thousands in several cities.
Social distancing will rule out parading on May Day 2021. But we can nonetheless recall that for many years thousands of Canadians used that occasion to proclaim their disgust with the society in which they lived and their hopes for a better world. As we contemplate life after COVID 19, the spirit of those early May Days is a tradition worth keeping alive.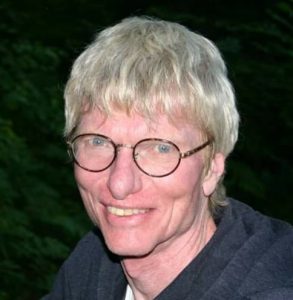 Craig Heron
5/5/21
---

The Machinists Union commemorated Workers' Memorial Day with a private ceremony at the William W. Winpisinger Education & Technology Center in Hollywood, Maryland, recognizing members who lost their lives in the workplace. The past year has been especially difficult due to the COVID-19 pandemic.
Names of fallen members were read and a bell was rung after each name, including those of retired members who have passed away.
"It is incredible that in the 21st century, workers are still subject to workplace danger and families are torn by grief when loved ones don't come home from work," said IAM International President Bob Martinez.
Speakers at the ceremony included IAM Safety & Health Department Director Michael Oathout, General Vice President Brian Bryant and General Secretary-Treasurer Dora Cervantes.
"In shops across this country, IAM members continue to be put at risk from dangerous work environments, including inadequate protective equipment to protect from workplace dangers," said Bryant. "We owe it to the ones we memorialize here today to make sure we fight like hell to protect the lives of future workers and demand safe shop floors and workplaces."
Catch of the Day DC Church Senior Pastor Cornel Dunmore, who is retired from the IAM, did the invocation and closing prayer. The ceremony took place at the Lighthouse Monument in the Workers' Memorial Park. An audience was not present due to physical distancing requirements.
1/5/21
---
Additional News for the Election Meeting
The following note is from our President, Heather Hunter about the procedure(s) to be followed at the February meeting.
"If there is only one nominee per position during the February meeting, those individuals will be acclimated to their respective positions. If multiple nominees have been put forward for a position, an election will take place during our regular meeting March 9th, 2021."
27/1/21
---
This Meeting is Important
Nominations for Election of Both President AND Vice-President
The February meeting will be vital because due to extraordinary circumstances, the positons of both the President and the Vice-President will be open for election.
Any organization is only asgood as the people elected to lead it so it is vital for one and all to participate in the elction of the officers who will take the local forward.
Be prepared to lend your voice and yourparticipation to this most important of functionss by the Lodge.
12/1/21
---
Faith and Fairness: Chaplains Organizing Win is Historic First for IAM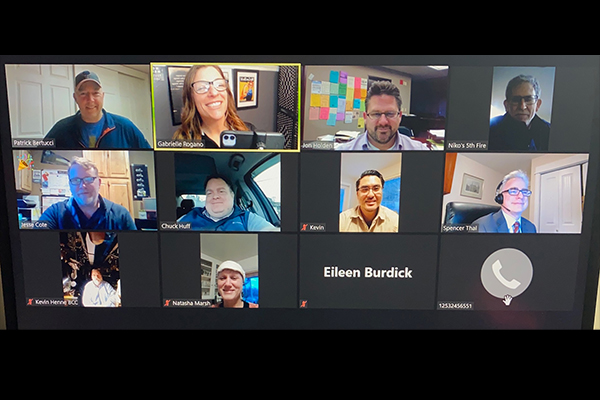 Last week, 14 Hospice Chaplains from the CHI Franciscan Hospice Care Center in University Place, WA voted overwhelmingly to join the IAM, becoming the first group of Chaplains to be organized by the IAM.
Hospice Chaplains, who provide counseling and emotional and spiritual support to patients, families and staff throughout King, Pierce and Kitsap Counties, were inspired to join the IAM because their belief of putting human dignity first and foremost aligns with the IAM's.
"I am honored these workers trust me and the vision of the IAM to aid them in a better working life for generations of Chaplains to come," said IAM Grand Lodge Representative Gabby Rogano. "They collectively came together to ensure the values of reverence, integrity, compassion and excellence are kept at the forefront of their work providing patient care."
"This Chaplain organizing victory proves that everyone needs to have the security and protection of a collective bargaining agreement, regardless of their role within the company," said IAM Organizing Director Vinny Addeo. "Adding the Chaplains to our other newly organized groups at CHI Franciscan Hospice Care only makes us stronger."
"It only mnse to open our arms to these new members," said IAM Western Territory General Vice President Gary R. Allen. "As a man of faith myself, it is my belief that we have very common values in as such as we help and serve those who are vulnerable, while we advance social justice for all. I know that DL 751 will help make their work lives easier while helping them accomplish their mission."
These organizing wins have been a result of the IAM's initiative to grow its footprint in the healthcare sector with the creation of the IAM Healthcare Department.
Editor's note: Years ago one of the oligarches who had no doubt had never done a day's work in his life was quoted as saying; "The welfare of the worker will not be determined by the labour rabble rousers or union aggitators but by the Christian gentlemen in whose hands God has placed control of the nation's wealth and means of production.
How's that wqorking out boys?
4/3/21
---
Lodge Donates Its Christmas Social Money to Food Banks
Because of the Covid precautions, the Lodge has not been able to hold its annual Christmas social. It was therefor resolved to donate the money to the local food banks where the need has increased with the extended shut-downs and disruptions due to the pandemic.
The food banks receiving the gifts are:
Mustard Seed Food Bank
Goldstream Food Bank
Cobble Hill Food Bank
Cowichan Bay Food Bank
Nanaimo Food Bank
This was done for December, and by motion, the donations were renewed for January as was done at the January meeting.
12/1/21
---
TCU: Amtrak Must Increase Security in Response to Jan. 6th Attack, On-going Threats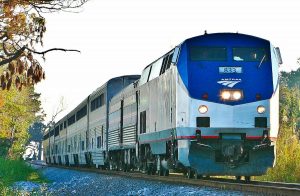 TCU National President Artie Maratea issued the following statement regarding Amtrak security in the coming weeks:
As President of the largest union at Amtrak, representing various customer-facing employees including onboard service and station personnel, I call on Amtrak to immediately review its security measures in the wake of the January 6th attack on the U.S. Capitol.
At minimum, Amtrak must increase police presence at Washington DC's Union Station, as well as staff all incoming
trains to Washington, DC with uniformed Amtrak police officers.
In the wake of the recent attack, the FBI has warned of several subsequent events planned by far-right extremist groups in the days ahead, culminating on Inauguration Day, Jan. 20th. Many of these groups include avowed white supremacists, and therefore pose a direct and imminent threat to the safety and security of our diverse membership working to operate Amtrak trains and stations, including at Washington DC's Union Station.
We've already seen disturbing behavior onboard airlines and at least one incident of racially-motivated harassment of an African-American flight attendant. Many security enhancements have been made at our nation's airlines and airports in recent days. Unfortunately, many of those entrenched security measures don't exist for Amtrak stations, trains, employees and passengers.
I therefore urge Amtrak to immediately liaise with local and federal law enforcement to ensure a robust and visible police presence at Union Station, and that crowd control measures and fortifications – to the fullest extent practicable – are erected to protect employees and passengers. Amtrak should also explore the practicality of coordinating with the Transportation Security Administration (TSA) to utilize the "No-fly" list in screening passenger manifests, and deny ticket sales to those passengers

.
We must not let our nation's trains or DC's Union Station – with its surrounding grounds and proximity to the Capitol – become the site of, or aid in, another historically tragic event. We must be prepared for all situations, and hope for the best.
Web Steward's Note: Somehow I just can't get my head around an armed gang of Yahoos wearing red baseball caps wih four word slogans on them crowding into the engineer's compartment and demanding that the train be diverted to some third-world country, if not some off-shore country.
12/1/21
---
Absentee Ballots Available for Grand Lodge Elections
Grand Lodge has issued absentee ballot for those unable to get to the polling place for the Grand lodge elections.
Contact the Local Lodge so that one can be forwarded to you.
Election day is Saturday April 24, 2021 and information about the election will be posted on the
IAM

web site on or about March 1 2021.

8/12/20
---
2021 IAM Scholarship Competition
The 2021 IAM Scholarship Competition is accepting applications. The competition is open to members of the IAM and their children throughout the United States and Canada. The deadline for applications is February 12, 2021. 
In 2020, the IAM awarded 16 scholarships valued at $64,000. The winners were selected out of over 300 applicants.
The IAM also has a vocational-technical two-year scholarship available to both members and their children.
The IAM Scholarship Fund, which is used exclusively to make these awards possible, was established by the delegates of the 1960 IAM Grand Lodge Convention.
If you would like to receive a scholarship packet by mail, or have any questions regarding the program, please call our Scholarship Department at 1-301-967-4708.
1/12/20
---
Workers and Workers' Rights Still Under Attack in Alberta

By Derek Ferguson, GLR Political Action
Bill 47 – The most recent attack on worker's rights by the Jason Kenney Alberta UCP government misleadingly is named the "Ensuring Safety and Cutting Red Tape Act".
The so-called "Red Tape" contained in the Occupational Health and Safety Act (OHS Act) and the Workers' Compensation Act. This will harm Alberta's workers rather than ensure their safety.
Kenny's Bill 47 guts the OHS legislation: undermines Joint Health and Safety Committees and is an overall weakening of workers' rights.
"It's sad to see that even during this COVID-19 pandemic, the Kenney Conservative Government is introducing legislation that moves the province backward rather than moving forward," said District 140 General Chairperson Kevin Timms. "Employers always claim safety is their first priority. This UCP government is making it easier for employers to sweep safety under the rug. This further proves the Kenney Government doesn't care about the safety of working people in the province of Alberta".
In 2018, the Rachel Notley NDP government introduced legislation to make it mandatory for employers with more than 20 workers to establish Health and Safety committees (JHSC) – the last province in Canada to do so.
In addition to mandating JHSCs, the NDP government established a series of requirements to ensure Joint Health and Safety committees operated effectively – including:
Member training, worker and employer co-chairs, worker selection of worker representatives, and the right to participate in inspections and incident investigations. Bill 47 maintains mandatory committees but eliminates most of the rules governing them. The new Act eliminates co-chairs and permits the employer to appoint worker representatives (after "consultation" with any certified union).
ROLLING BACK – THE THREE WORKER RIGHTS
The Right to Know
An effective Joint Health and Safety Committees (JHSC) is one of the few mechanisms workers have to exercise their rights and make sure their workplaces are safe. By permitting employers to appoint a person of their choosing on to a JHSC, the UCP government are effectively stripping away the rights of workers to have any meaningful participation in their workplace safety.
The Right to Participate
The bill strips committees of their right to participate in inspections and investigations; it eliminates the requirement that the JHSC inspect the worksite quarterly.
The Right to Refuse
The bill also weakens the right to refuse, by restricting its definition and weakening protection against reprisal. The current OHS Act states workers have a right to refuse work "if the worker believes on reasonable grounds that there is a dangerous condition at the worksite or that the work constitutes a danger to the worker's health or safety or to the health or safety of another worker or another person"
Bill 47 replaces "dangerous condition" and "danger" with "undue hazard", "which is defined as a hazard that poses a serious and immediate threat to the health and safety of a person". "This legislation proves the Kenney government has little or no regard for the health and safety of Alberta's workers," says District 14 Directing Business Representative Kevin Clark, "with the introduction of this bill it will be illegal for a worker to exercise their right to refuse even during a COVID -19 outbreak".
The bill also denies a worker to have representation at any refusal investigation and removes the obligation to inform other workers of the refusal. The bill makes the right to refuse, even harder to exercise.
Bill 47 introduces a new provision, called "allowances" which allows an OHS Director to permit an employer or group of employers to "vary" from any provision in the OHS Code, the detailed OHS rules. Employers will exploit this provision to avoid compliance, with little regard for workers' safety.
WCB Changes
Bill 47 also makes a number of changes to the WCB Act. The bill removes employer obligation to pay for health benefits for injured workers. It gives the WCB Board the power to cut the benefits to injured workers and leaves it to the Board to determine a fair compensation level.
This bill now makes it more difficult for workers to pursue claims when workplace-related stress is an issue. The previous NDP government had amended the WCB Act to recognize the issues related to stress in the workplace.
The bill removes an employer's obligation to re-hire an injured worker, giving employers the opportunity to use a workplace injury as an excuse to fire an unwanted worker.
Bill 47's name is only half-right. The bill is more about cutting the so-called red tape and reducing WCB premiums for employers, rather than ensuring worker safety. Workers in Alberta will be less safe when this bill is implemented.
This is the latest in a series of anti-worker/anti-Union legislation made by the Jason Kenney led Conservative government to denigrate workers' rights in Alberta.  (See also Alberta's Bill 1 – Say No)
With files from Jason Foster & Bob Barnetson, "Alberta Government Continues Rollback of Worker Protections" Canadian Law of Work Forum (November 10, 2020): http://lawofwork.ca/?p=13063
20/11/20
---
IAM Local 907 Ratifies First Contract Despite Tough Negotiations, Pandemic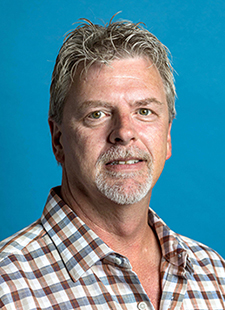 Toronto, ON – IAM Local 907, whose members work for the Professional Institute of the Public Service of Canada (PIPSC), have ratified their first Collective Agreement with the IAM. Highlights include annual wage increases retroactive to March 2019, pension and benefits improvements, and several other monetary and language enhancements.
"The members at PIPSC stood united throughout the process, and were prepared to take the necessary steps, including a strike, if needed, to secure an agreement that respected their dedication and hard work," Grand Lodge Representative Ralph Martin said. "The leadership of the committee (Matthew Way, Marie-Helene Tougas and Heather Kohli) did an excellent job in maintaining their focus and keeping the membership from wavering in this very difficult set of negotiations," Martin further stated.
The former members of the Professional Institute Regional Employee Council (PIREC) joined the IAM in November 2019.
The IAM has become the new home for several groups of business representatives from other unions across Canada – UFCW, Canadian Labour Congress, Nova Scotia Government Employees Union, and the IBEW in Sudbury.
20/11/20
---
Despite Pandemic, IAM Commitment t
o Education and Training Still Rock Solid
The IAM's renowned William W. Winpisinger Education and Technology Center, also known as the W3 Center or Placid Harbor, is up and running with online training. MORE
10/9/20
---
New Members in Nanaimo
Nanaimo, B.C. – IAM Local has 13 new members from Berk's Intertruck in Port Alberni.  The local currently represents the main group under a Collective Bargaining Agreement in Nanaimo, so they will already have a contract.The British Columbia Labour Relations Board contacted IAM District 250 because the employer preferred to add the Port Alberni group to their existing contract in Nanaimo, rather than negotiating a new contract. "Although the request was unusual, we went ahead and planned for the vote," said Al Cyr, Organiser and Business Representative for DL250.DL250 made an application to include the 13 employees from Port Alberni.
The vote was held electronically, which removed all fears and intimidation by not having to face the employer leading up to the vote.
District 250 Northwest District 250 o f the IAM, formed in 1988, consists of members belonging to seven Local Lodges, several of which have been representing workers since the beginning of the 1900's. We represent over 4,000 working men and women in over 125 Companies.
16/9/20
---
If you think the Covid 19 Virus is No Big Deal…
For those of us in what is called "The Flaming Youth", here is an article about the long term effects of Covid 19. Its not just a strain of the Flu anymore. If you think the lock-downs and the retrictions on gatherings are impacting on your "right to party", think what a funeral can do.
It`s not just you, it your family members as well.
Web site Ed.
See the link here:
www.statnews.com/2020/08/12/after-covid19-mental-neurological-effects-smolder/
24/8/20
Despite the Odds – DL78 Organises 530 New Healthcare Members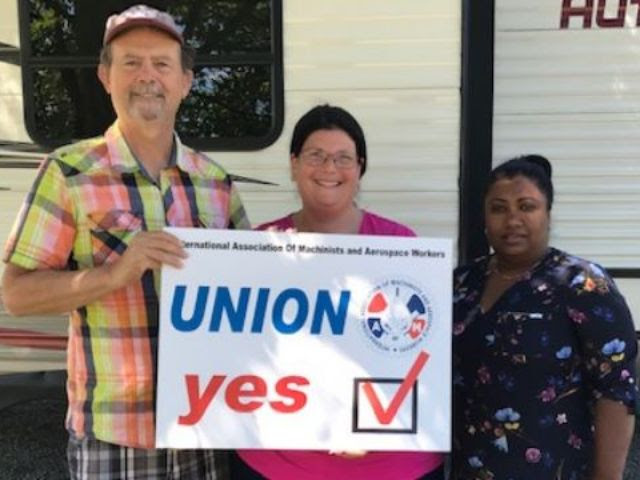 Toronto, ON – In another stunning organising win for IAM District 78, the 530 Personal Support Workers (PSWs) that work for RNS Health Care in York Region voted by a 3 to 1 margin to be represented by our union.
District 78 Organizer Rootisha Rampat-Sukhu and IAM Grand Lodge Organizer Scott Jackson worked with our newest members for several months, answering their concerns and assuring them it was possible.
"This was a very different organizing campaign due to the COVID-19 shutdown," said Jackson. "We relied heavily on the internet and other online technologies, but it was Rootisha's dedication and work ethic that achieved this win."
"The public scrutiny of workers in the health care sector galvanised the new members into joining the IAM. The PSWs specifically chose the IAM despite the fact that other unions also had a presence – but they chose the IAM," continued Jackson. "From the beginning, we ran a very focused campaign and kept to the issues that concerned the workers. The employer ran an aggressive campaign, but the members stayed true and won out in the end."
The new members received the $4 per hour pandemic pay raise only the day after the IAM filed for certification.
RNS Health Care PSWs provide home care services for clients throughout York Region and beyond.
Photo: Scott Jackson (left), Rootisha Rampat-Sukhu right), and IAM Local 1231 member Heather Johnston centre) who initiated this campaign.
Ed's note: After all, more and more medical care depends on machines and trained experts to operate them.
29/7/20
---
Website for Organizing
The link above is a link to a bulletin to endorse and promote organizing that Grand Lodge has put out. There is even a downloadable membership application for those who so choose. Remember going into the office by self gets you nowhere. Goling in with a bargaining committee does.
4/7/20
---
Our President in National E-Forum
14 June, 2020 – IAM Canada conducted five video conference Local Lodge President Meetings from June 1 – 10, 2020. The meetings were regionally attended: the Atlantic, Western, Manitoba and Ontario, the Greater Toronto Area and Quebec regions were all represented.
The meetings were conducted via Bluejeans, a videoconferencing platform, with in excess of 20 participants on each call. Organized by the Canadian office in order to outreach our communications, General Vice-President Stan Pickthall felt it was critical to remain in touch in these times when communications had a greater chance of breaking down. "The IAM takes special pride in our communications department, and our ability to reach members with pertinent and timely information," said Pickthall.
Every Local Lodge across Canada was invited to participate, along with Business Representatives, General Chairpersons, Directing Business Representatives and Grand Lodge Representatives. With few exceptions, we heard from all of the Lodge Presidents.
GVP Pickthall and Chief-of-Staff Gord Falconer both made remarks to open the sessions. All Lodge presidents were invited to give a report on activities within their region and their Local Lodge.
"Normally Stan and I would be making site visits during the Spring and Summer months, and we have visited hundreds of worksites over the past several years, said Falconer. "In the age of COVID-19, this year there has not been an opportunity, so we wanted to meet with our Lodges by video."
And posted below is the screen shot with Sister Heather and Business Agent John Humphey participating in the forum.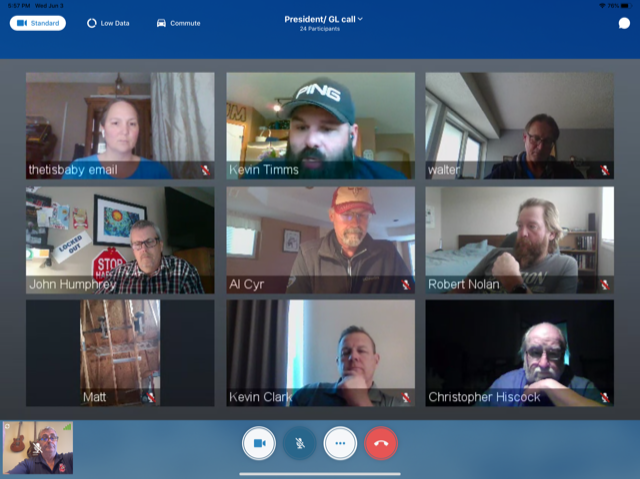 19/6/20
---
Meetings Zoom
Meetings will now Zoom. 
Its not that the meetings will go super fast, but will be virtual, using software created for the purposae, which is named Zoom.
The June meeting just concluded has been held using that software and it is anticipated that the September meeting at least will held the same.
Its our intention that you will contact the member of the Executive, the Vice-President, if you wish to attend the meeting and you will be given the software link(s) to log into the meeting and you can participate fully, just like a regular meeting of the Lodge.
Meetings will NOT be recorded and as many security protocols as are needed will be established and enforced.
Members can still attend and participate, just not in person until the Covid 19 crisis is passed.
Web Steward.
9/6/20
---
Information on the Corovirus in Canada
If you are interested in how Canada is coping with the onslaught of Corvid 19 here is a link to a web site that will give you the information
Up-date:
Here is another site where you can "appreciate" how Canada and the rest of the world is doing fighting the virus:
13/5/20
---
GETTING CABIN FEVER?
The television news has been full of people protesting the lock-downs that are trying to stem the spread of the Covid 19 virus. Even to those in whatever it is country to the south of us parading around with machine guns demanding their "rights."
Apart from the absurdity of thinking you can shoot it out with a virus I can only say as a world War II survivor (technically its true, there was an air raid alert the morning I was born, and the war still had a month to go), I can only say; Is your life worth it? Covid 19 is a danger to us but a much greater one to those who have chosen to stand and fight it out with the bug(s).
Earlier in the war when the carpet bombing known as the Blitz came to my city of birth one of my uncles was caught in the city centre when the alarm sounded. He was making his way past one of the larger department stores in the city centre when the doorman motioned him to take shelter in an air raid shelter that had been established in the basement of the building. He was about to go down the stairs when he was overtaken by a nameless dread and he instead ran across the street and made his way out of the centre dodging from one shop entry way to another until he was clear.
At the height of the raid the building took a direct hit with a delayed action bomb, not unlike a naval armour-piercing shell. It penetrated through the four floors of the store and burst in the basement shelter.
The next morning when the mine rescue teams were sounding the wreckage for signs of life they signalled that there were none. A vicar, a priest, and a rabbi were sent for who read the appropriate prayers over the weckage, quick lime was shovelled onto it and it was washed down into the rubble by the fire services.
And it was covered over and left.
Unless you would be prepared to trade places with the people who had been in that basement, STAY OFF THE BEACHES, STAY OUT OF THE MALLS, STAY 2 METERS FROM EVERYONE ELSE, AND WAIT IT OUT. As Dr. Bonnie Henry says, "Its not for ever, its just for now."
13/5/20
---
COVID-19: What to believe?
Web Steward's note:
Given the Americans' propencity for hyperbole and "alternative facts ",  I thought it would be a bit more reliable to get an official  statement from the Canadian perspective on the Corvid 19 situation.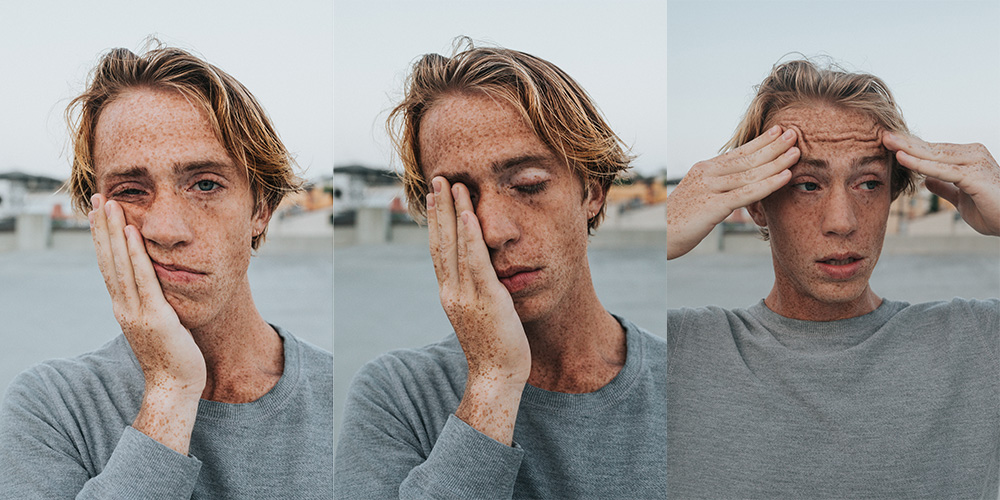 2020
For many of our members, this is a stressful time, and we are all being inundated with daily updates about the virus, some of which seem contradictory. To clarify some of the misconceptions, we are asking members to be aware of the following;
Given that this is a novel virus, there are things that are not yet fully known. Research is ongoing and, as such, new information is continuously becoming available and being shared with the public.

If you hear new information coming out, consider it an update

It is very likely that new information will be released on a daily basis. Abide by new recommendations coming out from Health Canada and local public health agencies

Trust information coming from public health agencies, Health Canada and other official government health agencies, provincial and federal

Since there are guidelines for the general public and for workers working on the frontlines, there are likely overlaps, with additional measures for frontline workers, such as healthcare workers and airport workers

 
The IAM is advocating for and asking employers to abide by the Precautionary Principle, which, in unknown circumstances, provides the highest level of protection for workers and the public.
The precautionary principle requires employers to develop policies that err on the side of caution. The precautionary principle is the foundation for policy when it has to deal with weakly-understood causes of potentially catastrophic or irreversible events, and where protective decisions require certain and costly policy interventions that may not solve the problem that they are designed to correct. As such, this principle provides a rationale and legal basis for actions taken, even when scientific information is incomplete or unavailable.
Employer policies are part of social policies that help protect IAM members, but the public as well.
Please stay informed. Know your sources of information. If uncertain, ask questions.
Ivana Saula
IAM Canadian Director of Research
Since this article was last up-dated research into a vacine has been progressing on an almost 24-7 schedule. Combine that with the quarentining prodecures we are already following, then we are sure to beat this thing into the ground. Use masks where required, keep 2 meters distant, wash your hands.
5/6/20
---
IAM Canada Statement on COVID-19
(Coronavirus)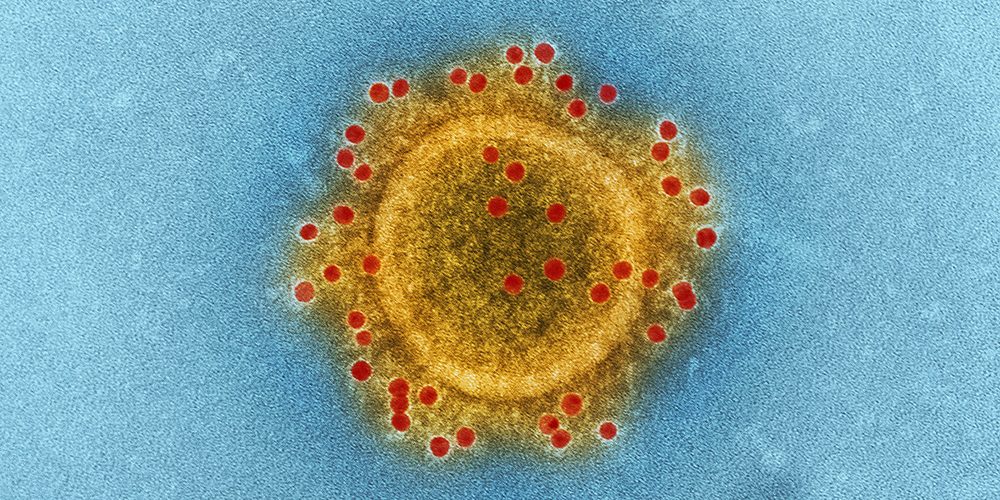 As of March 2nd, more than 89,000 people in nearly 60 countries have reported cases of the coronavirus (COVID-19) around the world. More than 3,000 people have died as a result. By all accounts, this is serious, and we should all take care of ourselves – and others.
During these times, those who cannot go to work, or are forced to stay at home, are in real danger of losing wages, putting their lives and those of their families in peril. Without money, they are defenceless – against the virus and against poverty.
The International Trade Union Confederation (ITUC) is "calling for urgent measures to ensure that workers who show symptoms can take sick leave without fear of losing their jobs or their incomes and receive free health care. With the WHO warning of 'very high risk of global spread and impact' of the disease, workplaces are frontlines in combatting its proliferation."
These basic rights can ensure that all workers are given some form of wage protection, so they carry on with their lives. They did not choose to be infected or come under the suspicion of having done so. We must continue to defend those rights, as we do those of our members.
Many of our members are in direct contact with the public and, as such, are at risk of contracting diseases which may be contagious. We represent 2,700 members at Spectrum Health Care across Ontario who work directly with patients. We also represent close to 5,000 Airport Screening Officers in British Columbia and all three Toronto airports. Across North America, the IAM represents more than 184,00 members in aerospace. All of them face great risk if COVID-19 or another disease spreads rapidly.

We owe it to them, and all front-line workers to keep them safe from disease and other hazards. To that end, we should speak with our elected representatives to put health and safety for workers as their first priority.

We should also be careful not to let employers use COVID-19 to cover up for their own mismanagement. COVID-19 is being used to justify cutbacks and bankruptcy claims even where there Is no direct or indirect relationship to the virus. Unethical employers are simply using this as an excuse to mask their ineptitude.
IAM Grand Lodge has issued a Coronavirus Guidance for IAM Members which includes some important things to remember. Please take the time to read the information. It helps you and it helps you family and co-workers.
Sometimes, bad times brings out the worst in us. We should be especially careful in not stereotyping people from certain communities who are most affected by the virus. Canadians of Chinese, South Korean, and now, Iranian, descent are being targeted simply because of their ethnocultural origins.
Restaurants and other businesses are losing customers simply because the owners are from a particular community – not because they visited countries where the virus has a foothold.
As IAM members, as trade unionists, and as world citizens, we must not fall into the trap of pigeonholing people based on how they look. We oppose racism, sexism, elitism, homophobia, ageism and all other discriminatory practices. We would do well to remember this when we walk the streets of our cities and towns.
It's the right thing to do. It's the Machinists thing to do.
In solidarity
A statement from GVP Stan Pickthall on COVID-19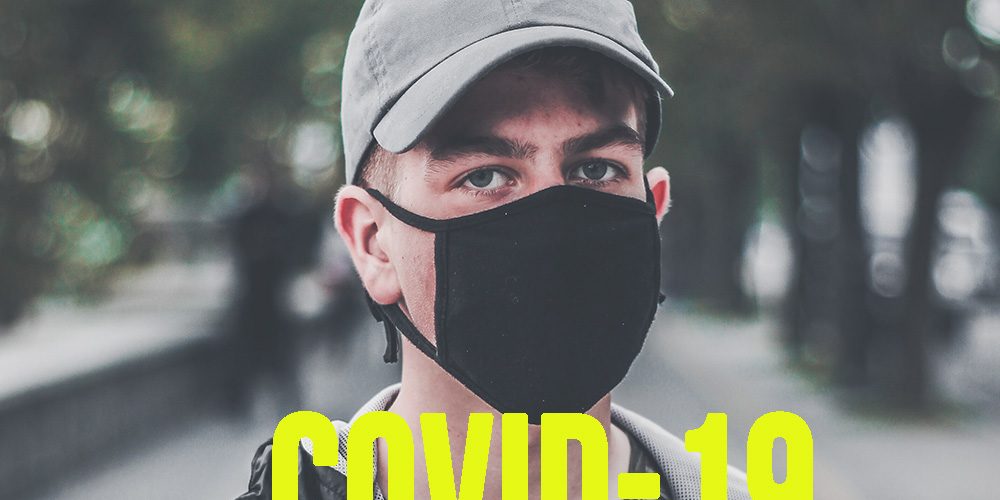 Dear Brothers and Sisters,
In light of the World Health Organization declaring the Coronavirus (COVID-19) a global pandemic, we are issuing Health Canada's guidelines for the most effective preventative measures that help protect you, your co-workers and families. Attached to this letter you will also find brochures from Health Canada, which you may share with members. Be aware that at this moment, the Public Health Agency of Canada (PHAC) has determined the risk of contracting the virus for the general public as low, but it is important to follow the guidelines to help prevent the spread of the virus.
Currently, in Canada there are 103 confirmed cases of COVID-19, with the majority of those being located in Ontario, British Columbia, and Alberta. The risk of contracting the virus is highest for those over the age of 65 with compromised immune systems and underlying health conditions.
Health Canada has issued a lengthy directive on preventative measures, and we are asking all of our staff, district and local lodge officers to follow guidelines outlined below;
Washing hands often, or using hand sanitizer with at least 60% alcohol when hand washing is not available
Disposing of any tissues you have used as soon as possible in a lined wastebasket and wash your hands afterwards
Avoiding touching your eyes, nose, or mouth with unwashed hands
Practicing social distancing, which means maintaining a 2 meter (6 feet) distance when speaking to others, limiting exposure to large gatherings, sneezing or coughing into the arm or bend of the elbow, and limiting hand-shaking. If possible, arrange meetings via teleconference, which can be arranged with the Canadian office.
Gatherings of more than 100 people: Should be avoided, including local lodge meetings.
If you have been in contact with someone who has been confirmed to have COVID-19 or is quarantined, self-quarantine for two weeks.
Cleaning the following high-touch surfaces frequently with regular household cleaners or diluted bleach (1 part bleach to 9 parts water):
Toys
Toilets
Phones
Electronics
Door handles
Bedside tables
Television remotes
If you are ill, please stay home and self-monitor and self-quarantine for 14 days. If your symptoms persist and do not improve over a couple of days, call your doctor instead of visiting their office, notify your provincial Public Health Agency and the Canadian office.
Particular measures have been undertaken at Canadian airports to help identify travelers to Canada who may be ill and raising awareness among travelers about steps to take if they get sick. Banners and Public Health Agency information booths have been placed at the Vancouver, Toronto, and Montreal airports.
For those working in the health professions, Health Canada is advising the full use of all types of personal protective equipment such as gloves, long-sleeved gowns, facial protection such as surgical/procedural mask and eye protection, face shields, or surgical/procedural masks with a visor attachment, including N95 respirators with eye protection, especially when working with suspected cases of COVID-19. Hand-washing is essential both during and after removal of PPE, and after leaving the patient care environment.
We are also asking all of our servicing staff to contact employers and inquire which measures are being developed to limit exposure and the spread of COVID-19. Where appropriate, inquire if updated PPE is being provided to workers. Ensure that if there are policies, they are communicated with the membership, and in instances where an employer has not issued guidelines, that they are developed.
The W3 has cancelled classes until the end of March, at which point they will re-evaluate the situation and the safety of holding classes. As we have a PAC Symposium planned mid-April, we will notify you of the status of the event at the end of March.
Although we will continue to monitor changes and updates from Health Canada as they become available, we encourage you to stay informed and visit the Health Canada website for more detailed information.
Below you can visit links that provide additional information, including Public Health Agency websites from the three affected provinces.
Health Canada website with daily updates:
https://www.canada.ca/en/public-health/services/diseases/2019-novel-coronavirus-infection.html
Alberta Health Services:
https://www.albertahealthservices.ca/topics/Page16944.aspx
B.C. Centre for Disease Control:
http://www.bccdc.ca/health-info/diseases-conditions/coronavirus-(novel)
Public Health Ontario:
https://www.publichealthontario.ca/en/diseases-and-conditions/infectious-diseases/respiratory-diseases/novel-coronavirus
Stay healthy, safe and practice common sense. Protecting your health also protects the health of others.
In solidarity,
Stan Pickthall,
GVP- Canada
With thanks to Canadian Grand Lodge
17/3/20
---
Rolls-Royce Engineers Join the IAM

Montreal, QC – Thirty-two engineers working for Rolls Royce in Montreal have decided to join the IAM, becoming the newest members of IAM Local 2468, part of District 11.
District 11 organizer, Éric Gagné started the campaign in July 2019. The future members had contacted their colleagues, already members of Local 2468, because they were frustrated with their working conditions and learned about the advantages of being an IAM member. As engineers, they were underpaid compared with the rest of the market. So, they took matters into their own hands.
Pierre Grenier, Directing Business Representative of IAM District 11, added, "with the success of this campaign, the IAM has proved that its services are sought after by all workers. All workers deserve dignity and respect."
IAM Local Lodge 2468 represents Rolls Royce and Siemens workers in Montreal. They represent many of the office, clerical and technical staff, and are involved in stress testing, data recovery and other responsibilities.
Editor's note: Rolls-Royce was known for being a "happy family" sort of workplace but the fact that the employees have to take shelter in a union says a lot about the atmosphere in that workplace.
21/2/20
---
As Income Inequality Soars, Languishing Labor Unions Make a Return
(NEW YORK) — After decades of declining membership and seemingly sidelined authority, a series of national strikes has put unions back in the spotlight. And as economic inequality has become a hot-button issue for workers and candidates on the 2020 campaign trail, some experts have said a surge of emboldened organized labor movements could be on the horizon.
Once considered by many to be essential, union membership is a fraction of what it once was: Approximately 10% of U.S. workers were part of a union in 2018, according to the most recent data from the U.S. Bureau of Labor Statistics. In 1983, the first year the department collected data, the number was more than twice that — over 20%.
"We've had massive union decline — back in the '40s, over 30% of workers were unionized in this country," Sylvia Allegretto, a labor economist and the co-chair of the University of California, Berkeley's Center on Wage and Employment Dynamics, told ABC News.
While union members account for only a fraction of the workforce, recent actions have forced them back in the public eye.
Last month, the United Auto Workers completed the longest auto industry strike in 50 years at General Motors, and ended it with $11,000 bonuses, higher wages and clearer paths to full-time status for temporary workers.
Similarly, last month, the Chicago Teachers' Union organized a 15-day strike that ended with pay raises and a pledge to reduce class sizes.
Presidential candidates, including Sen. Bernie Sanders, Sen. Elizabeth Warren and former Vice President Joe Biden, joined strikers on the picket lines, and a slew of politicians expressed support on social media.
In the wake of these two highly publicized strikes, the Association of Flight Attendants announced this month that it's organizing an effort to unionize Delta flight attendants for the first time.
"Union organizers I've talked to have said that there is a dramatic pick-up in the number of people interested in organizing and trying to gain collective bargaining," Larry Mishel, a labor expert and distinguished fellow at the Economic Policy Institute, told ABC News.
"Working people have taken it on the chin for many decades. They've been not able to get the help of government to be on their sides, the employers are suppressing their wages," he added. "And now they are being shown that some collective action can actually work."
"If people see that they can solve their problems through collective bargaining — and even striking if they have to — then they will do that," Mishel said. "And I think that's what we're seeing."
'The economy is booming … but my paycheck has gone nowhere'
The ratio between the highest- and lowest-paid Walmart employee is more than 1,000-to-1. Many other U.S. corporations have pay ratios exceeding 500 to 1. Teachers and other full-time workers often cannot afford housing in major U.S. cities despite strong economic indicators.
Unions may be seeing a revival due to "the rise of economic inequality in the country," according to Joseph Kane, a senior research associate and associate fellow at the Brookings Institute's Metropolitan Policy Program.
The top 1% of the U.S. holds more wealth than the entire middle class, according to the Brookings Institute, a Washington, D.C.-based think tank.
It wasn't always this way: Prior to 2010, the middle class owned more wealth than the top 1%. Since the mid-90's, however, the share of wealth held by the top 1% has steadily increased, while the share held by the middle class has steadily declined, according to Brookings.
"Not all people are sharing in the economic gains that we are seeing," Kane said. "That's led to some very real frustrations and curiosity, I think, of, 'Well, what can unions do about this?'"
While many unions probably would agree that strikes are a "last-resort" option, Kane said these high-profile strikes are "magnifying some of these broader interests in what unions and organized labor can do to help people."
Allegretto added that some of the recent teacher strikes happened at a "time when economic growth was happening for quite a while" in the decade following the 2008 recession, and "most of the states had already fulfilled their budget shortfall, but what a lot of them didn't do was replace the money that they took away from the public education."
"One part of the story is why the teachers said enough is enough," she added. "In Oklahoma, those teachers did not have a raise in over two decades. I think that's kind of what we're seeing now.
"I think workers are really saying, 'What are we supposed to do here? The economy is booming, the economic pie has grown considerably, but my paycheck has gone nowhere.'"
While union membership has declined across the board, it has dropped the slowest among black workers, who remained more likely to be union members than any other race in 2018, according to BLS data.
"We know that unions tend to raise wages for those who have the least wages, so they tend to disproportionately help minorities," Mishel said of the statistics. "So Hispanics and blacks are very favorable in union organizing drives, and we see women growing more than among men in various sectors."
Allegretto added that because unions bargain collectively, everybody "under the collective bargaining agreement is getting the same deal, so it certainly helps workers who might face discrimination in the work place get a better deal."
So why the massive decline in union membership?
Employer resistance, especially in the private sector, and changing labor laws have a "big role to play" in the decline of union membership, Kane said.
Mishel added, "There's an easy tale to tell that's actually wrong: That somehow the union decline is all due to automation and globalization."
"But," he added, "union density has fallen even in construction, communication, supermarkets, just across the board."
He added that "employer opposition has been severe" and organized labor "imploded" in the late '70s and '80s.
"It's primarily declining in the private sector, and, really, the main one of the leading reasons is that employers' actions in the 1970s and some changes in the law really made it extraordinarily difficult for workers to become organized," Mishel said. "If you get fired for trying to get a union where you work, it's illegal to get fired for that, but what happens? Well, it takes five or seven years, and maybe you will get your job back."
Allegretto said that it has become nearly "impossible to form new unions in the United States."
The erosion of unions leads to not only lower wages and benefits for workers but "hurts our democracy," according to Mishel. "It doesn't allow our workers to be represented in the political process the way they used to be."
Despite the difficulties in organizing, Allegretto said that especially at a time like now, many workers are looking to stronger labor unions redress glaring economic imbalances.
"We do know that the stagnating wages, that inequality has grown so much," Allegretto said. "A very large share of that inequality has to do with the decline of unions and the decline of union power."
Copyright © 2019, ABC Audio. All rights reserve
19/11/19
---
Ramping it up at Envoy Air – 40 new members join IAM to gain respect!
Vancouver, BC – Ramp workers at Envoy Air in Vancouver joined the IAM on October 1 after more than 70% of workers signed membership cards. The Canada Industrial Labour Board recognised the vote and certified the IAM as their bargaining agent.
Ron Fontaine, Canadian Territorial Organising Leader said "we tried for some time to meet with the workers, but just couldn't get meetings. We finally met and informed them about the IAM and the certification process. They were highly motivated and it showed."
The main issues of concern were shift scheduling, a lack of policies and procedures, and wages. Those procedures which were in place weren't being followed by members of the management team. All in all, there was a lack of respect for the work being done by the workers.
Todd Haverstock, General Chairperson for IAM District Transportation 140 was, "amazed at the speed at which they went out and signed the cards. It was very clear they wanted and needed IAM representation," he said.
Envoy Air Inc. (formerly American Eagle Airlines) is an air carrier headquartered in Irving, Texas. It is a wholly owned subsidiary of American Airlines Group that, along with several carriers outside the group, feeds the American Airlines route network under the American Eagle brand. With over 1000 flights a day, serving 150 cities across the United States, Canada, Mexico and the Caribbean, Envoy is considered to be one of the world's largest regional airline systems.
With files from Wikipedia
10/10/19
---
"It's a great day to organise!" – Sam Jabbar appointed Special Representative to Canadian Territory
Canadian General Vice-President Stan Pickthall announced the appointment of Sam Jabbar as Special Representative for the Canadian Territory, effective 1 November, 2019.
Brother Jabbar joined the IAM in November 2000. He was elected as Recording Secretary for Local 2323 for two terms (6 years) before he took the leap into organising for his local and Air Transportation District 140 for a total of thirteen years. He has been a great asset at Toronto Pearson Airport as well as airports across the country.
Said Pickthall, "I know Sam will be an invaluable addition to the Canadian Territory, where we will use his expertise in campaigns in all sectors. Brother Sam Jabbar has been among our top organizers in the Canadian Territory for the past 6-8 years. He is outgoing, friendly and creative in his approach to potential members."
Working primarily out of Pearson Airport in Toronto, Sam brings his organizing experience and expertise to campaigns across Canada. He has worked on campaigns in Toronto, Montreal, and Vancouver, and is often called upon to make organizing presentations at IAM Canada staff and District events.
"With contract-flipping being a significant threat to workers at Pearson International Airport in Toronto, brother Jabbar in 2018 was able to leverage his relationships within the airport community. As a result, the IAM has benefited from both traditional organizing campaigns, as well as a number of "voluntary recognition" agreements. Those new groups and recognition agreements have led to hundreds of new card-carrying members who benefit from the advantage of a strong IAM Union contract," Pickthall concluded.
Sam speaks six languages, all of which help him greatly when speaking to potential members. When informed about his appointment, Sam replied," It's a great day to organise!"
8/10/19
---
40 New IAM members at A.S.A.P Secured Inc. at Montreal airport
25 September, 2019
For Immediate Release
Montreal, QC – "It often takes a second effort to succeed at anything, and in this case, it proved very true," said GLR Michel Richer of the 40 new members at A.S.A.P Secured Inc working at Montreal's Pierre Elliott Trudeau International Airport. The new members joined the IAM in late August.
The new group includes 40 workers assigned to air cargo control and officers working at checkpoints at the airport. District 140 Organiser Nick Sifakis, who helped organise the workers added that, "We had contacted the workers in the past, but they were not ready at that time. This time they were, and they supported the IAM in a big way. The entire campaign only lasted 72 hours."
The main issues for the 40 new members were better health and safety protections, respect on the job, and an improved work schedule. They will join many other airport workers in IAM Local 2309.
The IAM is the largest union in Canada's air transport sector.
6/10/19
BC Vehicle Processing Center workers join IAM and ratify new deal!
Nanaimo, BC – Workers at the British Columbia Vehicle Processing Centre have joined the IAM and ratified their first collective agreement. . MORE 
20/3/19
---
Tragic Loss of a Brave Member
Bro Andrew Debogorski was a member of Lodge 99 in D.L. 14 in Alberta. Although only 32 years of age, he was suffering from an advancing case of ALS, which is often referred to as Lou Gehrigs disease. When his family was threatened by a house fire, Andrew gave his life to get them to safety.
Canadian Grand Lodge has asked the local lodges to donate $500.00 to a fund that has been established to aid his widow and his two young children.
LL456 asked Grand Lodge for a dispensation to make our donation that would be beyond the $100.00 limit our by-laws provide for. The dispensation has been approved and the donation has been forwarded.
15/1/19
---
Editor's note: This article may be a long one but if the tenets expressed in it come to fruition, it may prove to be a seminal moment in a renewed labour movement.
Why Young People Are Joining Unions Again
Young people are at a tipping point. They are frustrated by a system whose cracks were etched into place by preceding generations, but have only fully metastasized for theirs. They experience suffocating levels of student debt alongside declining wages and income equality while watching companies monopolize entire industries, and sometimes even nationwide elections. Representation—actual representation—feels more like theory than reality.
People are, finally, beginning to take notice of young people's activism to fix that system. However, many are mistaking the new wave of media coverage dedicated to young people's political activism for young people's newfound political activism. It's not that young people were ever politically dormant; it's just that their activism has existed in places where older generations aren't used to looking: on college campuses, like the Know Your IX movement and tuition equity campaigns for undocumented students, and inside activist movements like #BlackLivesMatter and #ByeAnita and #Occupy.
Young people's activism has existed in places where older generations aren't used to looking and now, increasingly, unions.
For the first time in decades, union membership is on the rise among young people. Historically, younger people have not been unionized, and their rates of union membership trail older adults by wide margins. But, just like the gun laws that are already being amended, that too is beginning to change.
According to the Economic Policy Institute (EPI), in 2017, there were 262,000 new union members in the United States. Seventy-five percent of this increase came from young people (which EPI considers those aged 34 and under, but for the purposes of this article, broadly refers to the older subset of Generation Z and most Millennials, ages 16 to 35). Young people also hold the most favorable attitudes towards labor of any generation, and their support for political parties skews heavily towards those that support pro-worker policies (like standing against "right-to-work" laws), including the Democrats and, increasingly, the Democratic Socialists of America (DSA).
But for some reason, unlike previous generations, young people's workplace organizing isn't seen as an integral part of their organizing, writ large. While plenty of people are documenting the rise of young people's union membership and plenty more describing young people's leadership in activist spaces, what's missing is the idea that these two phenomena are actually one: Young people are turning to outside outlets that allow them to exercise their politics in the wake of a political system that, by and large, does not.
In a piece for Jacobin Magazine, Micah Uetricht sketches out the ebbing relationship between democracy inside and outside the workplace, and, relatedly, the relationship between economic and political democracy. To Uetricht—a sociology graduate student who focuses on labor, member of the DSA, and associate editor at Jacobin—activism is activism, whether it takes place at the workplace or outside of it. "It's a relatively recent development that we think of what happens at work as some kind of separate sphere of our lives in general," he says. He adds: "Young people understand that and don't like living in a dictatorship in the place where they spend 8 or 10 hours of their day."
Uetricht experienced something similar at his first job out of college, when he worked as a cashier at an airport making minimum wage. He says he and his co-workers were treated as less than human on a daily basis, and they eventually decided to unionize, granting him a newfound sense of agency: "I had never felt as powerless as I did when I was a cashier making minimum wage. Conversely, I had never felt as powerful as I did when I joined with my co-workers, confronted my boss, and won."
That fact—that unionization campaigns often center around not simply better wages or benefits, but a sense that your voice will be heard—often goes misunderstood by those who are not connected to the labor movement. But for Uetricht, who went on to become a union organizer, the idea of worker voice, even if it's to voice complaints about stagnant pay or subpar health benefits, is not simply one benefit of unions; it is the benefit. "The thing that you learn immediately as an organizer," he tells me, "is that even in low-wage workplaces, the number one issue people have with their workplaces is not their low wages but a lack of respect."
A lack of respect is also primarily driving young people's frustration with the political system. When Kasky, the 17-year-old Parkland survivor, spoke at the March for Our Lives, he said "our voices are powerful, and our votes matter." He said that in contrast to the status quo, in which young people's voices are not seen as powerful, nor their votes. And, looking at recent history, it's not hard to understand why that might be Kasky's understanding of the status quo. Young people's votes were spurned by an electoral college that favors rural, sparse areas, disproportionately discounting the large numbers of young people who lived in cities in 2016. Their ideas of stronger restrictions on guns, reigning in big banks, and support for the rights of LGBTQ people, immigrants, people of color, and people of varying religious views have been continually overpowered by older generations and special interests.
Seen through that lens, it's no wonder young people have found working inside the U.S. political system ineffective, and, quite frankly, not worth their time. Instead, young people have redirected their activism toward different kinds of outlets, where their efforts may actually bring about tangible results. Outlets like unions.
What does this mean for the labor movement? A workplace is, at the most fundamental level, a microcosm of the political system. There are those who hold power, the bosses, and those who don't, the workers. Over time, the balance of power ebbs and flows; when unions are strong, the balance shifts more heavily to the workers, and when unions are weak, the balance favors the bosses. When unions are powerful, workers have something akin to a voice in the direction of their workplace. And when unions are at their most powerful, workers have something akin to a voice in the direction of their country, a counterbalance to special interest groups like ALEC or the U.S. Chamber of Commerce.
Julia Ackerly is working to build unions up to that level. Now 27, she's worked on Democratic campaigns for most of her adult life: She worked as a field organizer and regional field director for the Bernie Sanders campaign in the 2016 primary elections, and then for Larry Krasner's bid to be Philadelphia's District Attorney (DA), a race that drew national attention for how Krasner sought to use the DA position to enact a progressive vision for the criminal justice system. Ackerly has always worked on campaigns that worked closely with organized labor. But she had never been in a union herself.
That changed when the Campaign Workers' Guild (CWG) formed. The idea behind the CWG is pretty simple: It hopes to unionize campaign staffers, who experience harsh working conditions where poor pay and benefits and long hours run rampant, justified by managers as sacrifices for an important cause. CWG is currently organizing campaigns one-by-one: Its first successful organizing campaign was that of Randy Bryce, the candidate hoping to win House Speaker Paul Ryan's Congressional seat, and it's organized 10 more campaigns since, for a total of 11 as of March 2018. But it ultimately hopes to organize entire parties' campaign staffs at once in the future.
"Everyone needs an outlet for activism."
Ackerly, who helps organize campaign staffs and is now a dues-paying member of CWG herself, says that having a collective ability to be heard and respected in the workplace is a "very motivating factor towards unionization campaigns." She singles out creating protocol and reporting structures for sexual harassment and discrimination as one of the biggest motivations staff members have for organizing. Which, tellingly, is also the one of the biggest activist movements dominating living room and water cooler conversations across the country as the #MeToo movement continues.
Young people dominate the junior staffs on campaigns and have also made up a significant portion of the driving force behind recently organized campaign staffs, according to Ackerly. Jake Johnston, the Vice President of Organizing for the Non-Profit Professional Employees Union (NPEU) (which includes some members of the TalkPoverty staff), has similarly seen young people take the lead at the organizations that have recently organized under NPEU, and at NPEU itself.
For Johnston, collective action has implicit ties to activism, writ large. "The reality is that our political system really has cut out a significant part of this country. I think there's clearly a rejection of the status quo, and yet there are so few avenues to try and change that," he says. "Whether it's joining the DSA, joining a union, joining an advocacy campaign, or joining an electoral campaign, people are trying to change that. Everyone needs an outlet for activism."
That's true for young people in particular. For far too long, they've been on the receiving end of an economic and political system that does not work for them, while being denied the opportunity to change that system.
Whether it's students like Cameron Kasky shouting about the NRA into a microphone that reverberates from the Capitol to the White House, young people like Julia Ackerly organizing an industry that has never been unionized before, or activists like Micah Uetricht organizing his own workplace, young people are refusing to take part in a political system that has consistently and methodically drowned out their voice. Instead, they've taken their voices elsewhere, to outlets like unions and activist movements where—finally—their voices are being heard.
26/4/18
---
Unifor Opts Out of the CLC
Unifor, a union that represents automotive and transportation workers has left the C.L.C. this is an unfortunate development as the labour force is always stronger the more it sticks together. It also opens the labour movement up to unions trying to feed off each other by raiding for memberships. 
Some unions in Ontario have already reported attempts by Unifor to raid their memberships. This happens both ways and sooner or later Unifor may find out what it is like to be raided.
13/2/18
---
Wonderful Opportunities for the Members
The lodge has positions to fill on the Executive and for those of you who wish to take a more active role in the union lodge of which you are a member, there here are the available jobs to be filled.
Vice-President:
With the advancement of Sister Heather to the presidency the lodge must fill in behind her with a new Vice-President. The position of the Vice-President is to act on behalf of the President for the Lodge upon the Presidents absence or incapacity. The Vice-President will also act as adviser and assistant to the President in formulating policy and decisions affecting the Lodge and the Union as a whole.
Trustee

:
The Trustees main function is to oversee the audits of the Lodges finances and make the report to Grand Lodge on the outcome of the audit. The audits are carried out semi-annually. We have to elect a third trustee to complete the committee.
DYTLC Delegates

:
The lodge will eventually be electing its delegates to the Dockyard Trades and Labour Council and the membership from the Esquimalt Dockyard should be mindful that these positions will need to be filled in the future.
13/2/18
---
Airbus-Bombardier and guaranteed jobs until 2041
Montréal, QC – "The finest aircraft to be have been developed in the past 30 years is now affiliated with a major global aircraft manufacturer," said IAM Québec Coordinator David Chartrand. He was reacting to news late yesterday that Bombardier had sold a majority stake in its C-Series passenger jet program to European aerospace giant Airbus for no cost.
"A major player has now entered Québec's aerospace cluster, and we intend to do our part to make sure that it benefits the whole of Québec's workforce and economy," said Chartrand. The move comes after heavy duties were imposed by the U.S. Commerce Department against Bombardier, charging the Canadian aerospace giant was selling its C Series planes in the U.S. below cost while receiving government subsidies. The C-Series headquarters, Research & Development and production will remain in Montréal but a second assembly line for the 100-150 seat aircraft will be set up at Airbus's facility in Mobile, Alabama. This move may circumvent the duties imposed by the U.S. Commerce Department.
"It's clear that our members were feeling the pressure with the uncertainty hanging over the program," said IAM Canadian General Vice President Stan Pickthall. "We now have a strategic alliance with a major global manufacturer that guarantees the jobs of our members in Québec until 2041."
"Bombardier has tried over the past few years to achieve a strategic partnership," explained Chartrand. "They were unsuccessful in the past because the aircraft didn't have certification then, now it's in production and has won praise from customers, so the partnership was acceptable. We will benefit greatly from access to Airbus's supply network where we can purchase materials for less than we can now, and it gives Airbus the best product in the world in its class to offer to its airline customers. The partnership with Airbus makes us strong enough to weather the protectionist storms of the American market, keep a number of jobs in Québec and maintain the cohesion of our aerospace cluster."
The IAM represents more than six thousand employees at Bombardier.
Editor's note. Perhaps Boeing will not have to keep up their ad campaign about how much they love Canada
18/10/17
---
IAM Joins Rally to Protest Boeing Court Battle with Bombardier
Montréal, QC – More than 150 IAM members joined other unionized workers in a rally and March through the streets of Montréal to the US consulate to protest Boeing Aircraft's court battle with Bombardier.
Boeing has filed trade tribunal complaints and taken court action against Bombardier over the sale of 75 C-Series 100 commercial airliners to Delta Airlines. Boeing accuses Bombardier of being heavily subsidized by the Canadian and Québec governments which allowed the Québec-based aircraft manufacturer to dump the planes on the market at bargain rates. "Boeing's claim make no sense," explained IAM Québec Coordinator David Chartrand. 'Boeing doesn't make an aircraft in this category and it didn't make a bid for the Delta contract so their claim is groundless."
"If Boeing wins this case, the tariffs imposed on the C-Series would amount to 160 per cent and double the cost of the aircraft," Chartrand told demonstrators. "The C-Series is the most technologically advanced aircraft in its class and this court action would not only impact Canadian jobs but American workers too. The C-Series is flight tested at Bombardier facilities in Kansas and components for the aircraft are also manufactured there. This is nothing short of an attack on the Canadian aerospace industry and we will defend the jobs of our members. We must convince the US government that this is wrong and that's why we're outside their consulate today."
13/9/17
---

Get Your Favorite IAM Swag Online

You can now purchase your favorite IAM apparel online at MachinistsGear.com. With nearly 150 union-made products available, there is something to suit everyone's style and taste.
Apparel ranges from T-shirts, polos, dress shirts, jackets, coats, sweatpants, sweatshirts, hats and bags. Also available are miscellaneous items such as watches, rings, lapel pins, knives, badge holders and wallets.
MachinistsGear.com is equipped with the latest industry encryption for securing user data and credit card transactions. Visitors to the site have the option of creating an account for quick and easy transactions in the future.
Visit MachinistsGear.com today!
17/6/17
---